This morning, the Washington Post broke the news about the release of the White Coat Waste Project's (WCW) Spending to Death investigative report and the launch of our new campaign to expose and end taxpayer-funded experiments on dogs inside government laboratories. Our new report exposes how government laboratories are conducting wasteful, bizarre, and deadly experiments on dogs with little or no transparency about what is being done and what it costs taxpayers.
WCW will present the report to Congress at a briefing this afternoon with honorary co-hosts Rep. Dina Titus (D-NV) and Rep. Ken Calvert (R-CA).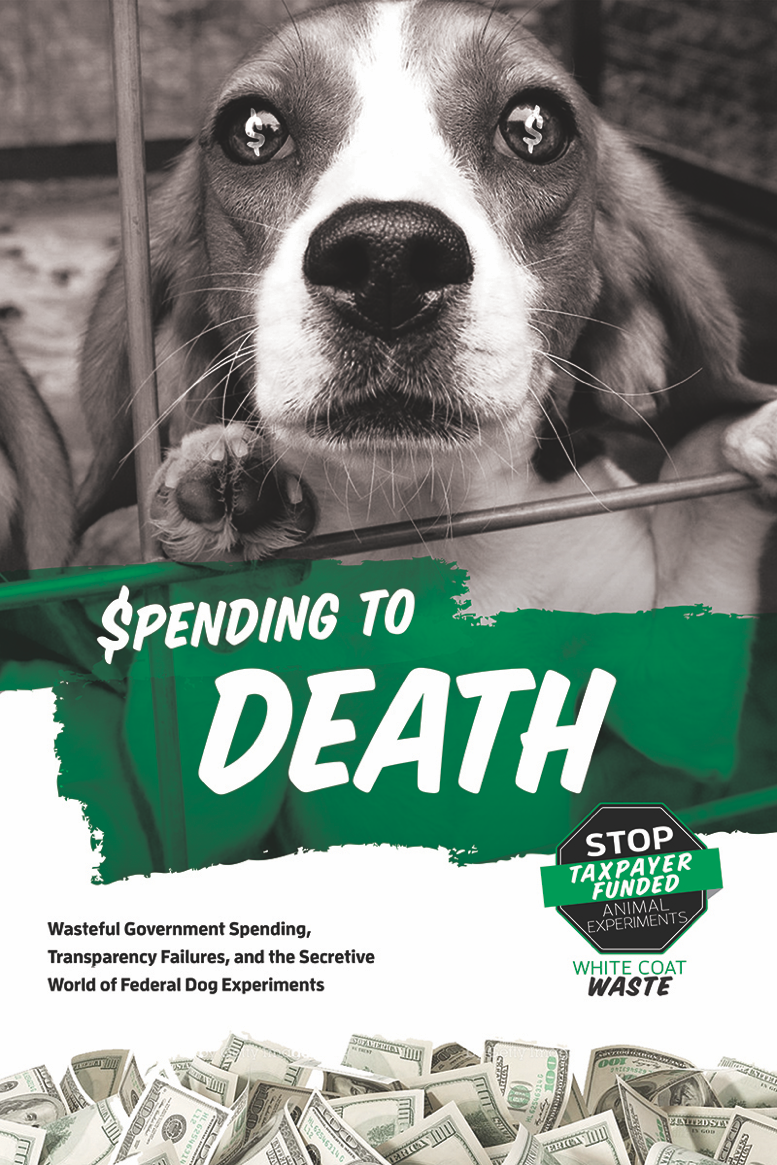 Federal records reviewed by WCW show that in 2015, more than 1,100 beagles, hounds, and mixed-breed dogs—even puppies—were subjected to experiments in government laboratories operated by the Department of Veterans Affairs (VA), Department of Defense (DOD), Food and Drug Administration (FDA), National Institutes of Health (NIH) and the Centers for Disease Control and Prevention (CDC).  Hundreds of the dogs were subjected to experiments involving significant pain and distress.

WCW's review also found that four of the five federal agencies using dogs in experiments—the VA, DOD, FDA, and CDC—do not publish any information about how much they spend on dog experiments, or how and why dogs are used.  NIH publishes this information, and for one of the few projects for which data is available, it spent $5.95 million since 2011 to give dogs heart attacks.  Other recent experiments include exposing dogs to anthrax, repeatedly forcing dogs to vomit, and drilling into dogs' skulls and damaging their brains.
"Taxpayers being forced to pay untold millions for abusing dogs in government experiments have a right to know what's being done and what it costs," said Anthony Bellotti, founder and president of WCW. "Agencies are secretively spending to death on dog experiments that a majority of Americans want defunded and phased out."
New polls show that 59% of Americans want to cut taxpayer funding for experiments on dogs, 75% of people want them phased-out altogether and 66% want spending information on all taxpayer-funded animal experiments to be publicly available.
WCW is calling for an independent audit of federal dog experiments, public access to all spending and project details, and closure of all loopholes that allow unnecessary taxpayer-funded experiments on dogs to continue.


You can support our work to protect dogs and end government secrecy and waste by writing your Members of Congress to request that they investigate and defund dog experiments. Click the button below to send a letter now.