In a new  Allentown Morning Call op-ed, a psychology researcher who specializes in trauma suffered by animals in laboratories calls on Congress to end abusive dog experiments at the Department of Veterans Affairs (VA).  The widely-read newspaper covers the congressional districts of Rep. Matt Cartwright (D-CA) and Rep. Charlie Dent (R-PA). Both Congressmen serve on the House Appropriations Committee and Rep. Dent heads the subcommittee that controls the VA's budget.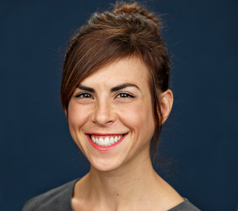 Dr. Stacy Lopresti-Goodman, an associate professor at Marymount University who has been awarded for her work on the cruelty and wastefulness of animal experimentation, writes:
As a researcher who studies the psychological harm that life in a laboratory causes dogs and other animals, I know all too well that…we still have a long way to go to protect dogs from cruel, deadly and ineffective experiments.

National news stories have recently reported that the U.S. Department of Veterans Affairs purchases hounds and mixed-breed puppies as young as 5 months old for the sole purpose of invasive experimentation.

…

Fortunately, there is widespread, bipartisan agreement among Americans that the use of dogs in painful experiments needs to end. A recent poll found that a staggering 75 percent of voters want experiments on dogs phased out.

As members of the powerful congressional committee that controls how taxpayers' money is spent, Lehigh Valley Congressmen Dent and Cartwright can play pivotal roles in finishing what started here in 1965 by ending the use of public funds for harmful experiments on dogs.
You can read Dr. Lopresti-Goodman's full column here.
More than 300,000 people have written to Congress in support of WCW's campaign to cut taxpayer funding for wasteful and deadly government dog experiments. If you haven't yet, email your congress members now.