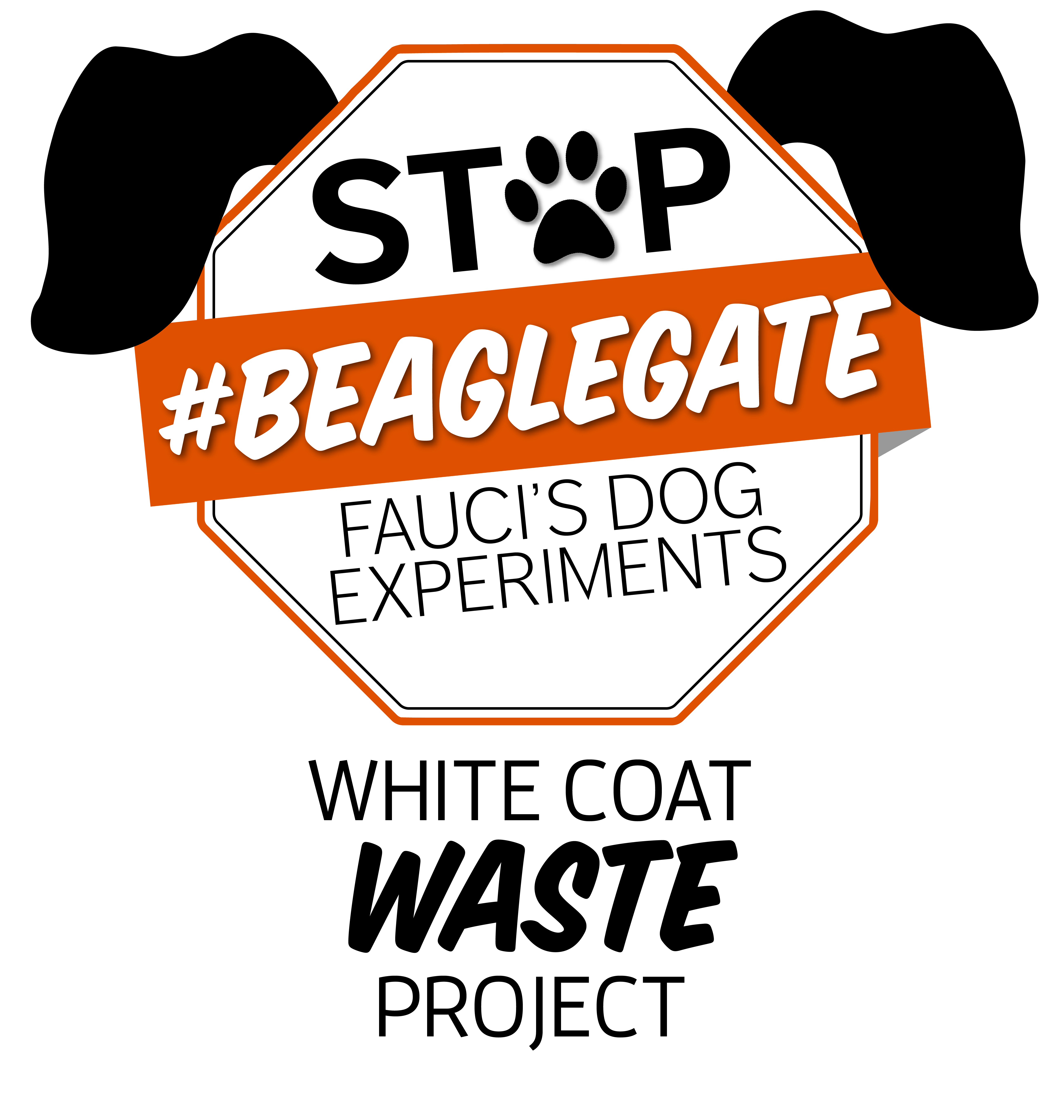 Dr. Fauci's NIH division, NIAID, has been eerily quiet lately.
Is it possibly because they're dodging questions about #BeagleGate?
The press hasn't stopped reporting on it:
and Congress is demanding answers:
Or maybe Dr. Fauci is waiting for his allies in the media to come to his defense, and attack our small, nonpartisan, nonprofit organization?
Or maybe he's just been busy infecting dogs with heartworm, then killing them. 🤬
Yep, that's right — we've found another cruel and wasteful experiment funded by Dr. Fauci.
For those keeping score at home, this is the SIXTH beagle experiment at NIAID that our investigators have discovered.
In the latest experiment we've unearthed, 10 beagles were intentionally infected with 200 heartworm larvae. After the worms fed on the dogs' hearts and lungs for six full months, the worms were saved…but the dogs were killed.
Your bill for all this? $6.1 million since it all began, with $382,500 spent in 2021.
Did we mention that this project has been ongoing for the past 20 years?
We'll leave you with this…
Enough is enough.
Documents obtained via a White Coat Waste investigation.
Tell Congress to defund Fauci's beagle experiments and retire the survivors!
#BeagleGate
,
Anthony Fauci
,
beagle
,
bitten to death
,
California
,
cordectomy
,
de-barked
,
dogs
,
Georgia
,
heartworm
,
Maryland
,
National Institute of Allergy and Infectious Disease
,
National Institute of Health
,
NIAID
,
NIH
,
poisoned
,
puppies
,
Rand Paul
,
sand flies
,
Tunisia
,
University of Georgia
,
vocal cords cut out