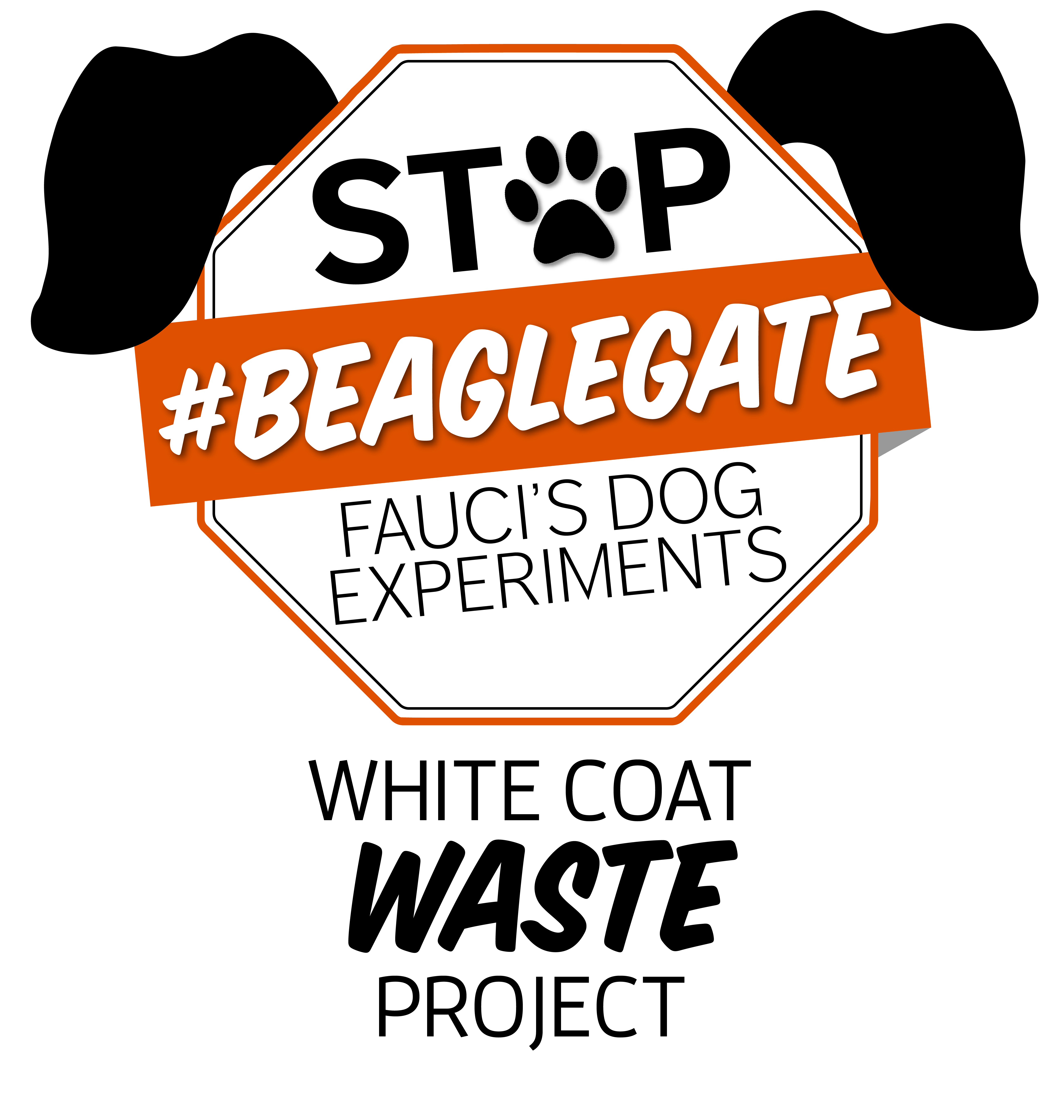 You didn't think we were done with #BeagleGate, right?
Not even close.
Our researchers have just unearthed a FIFTH beagle experiment, greenlit by Dr. Fauci's NIAID…and it's bad:
It's not Halloween — it's project #AI070908, funded by NIAID…and paid for by you.
As first reported by investigative journalist Leighton Woodhouse, recent documents, obtained by WCW through FOIA, reveal:
Female beagle puppies, only six months old, are injected with a lab-made "mutant" variant of a tick-transmitted bacteria.

Five days after being infected with mutant bacteria, up to 250 ticks feast on each of the puppies, sucking their blood for up to a week.

The puppies' blood is tested twice a week, for eight weeks.

Then they're killed.
How many puppies are being killed?
28 beagle puppies are killed yearly for this experiment, with a final death toll estimated to be somewhere between 126 and 138 dogs.
How much does it cost?
This ongoing horror show has cost taxpayers $5.6 million between 2008 and 2021…and it's scheduled to last until June of 2024. The dog lab received $536,311 in 2021 alone!
How can I help?
Visit DogsAgainstFauci.org, and tell Congress to defund Fauci's beagle experiments & retire the survivors!

Freedom of Information Act Documents Obtained by White Coat Waste Project.
#BeagleGate
,
Anthony Fauci
,
beagle
,
bitten to death
,
California
,
cordectomy
,
de-barked
,
dogs
,
Georgia
,
Maryland
,
National Institute of Allergy and Infectious Disease
,
National Institute of Health
,
NIAID
,
NIH
,
poisoned
,
puppies
,
Rand Paul
,
sand flies
,
ticks
,
Tunisia
,
University of Georgia
,
vocal cords cut out