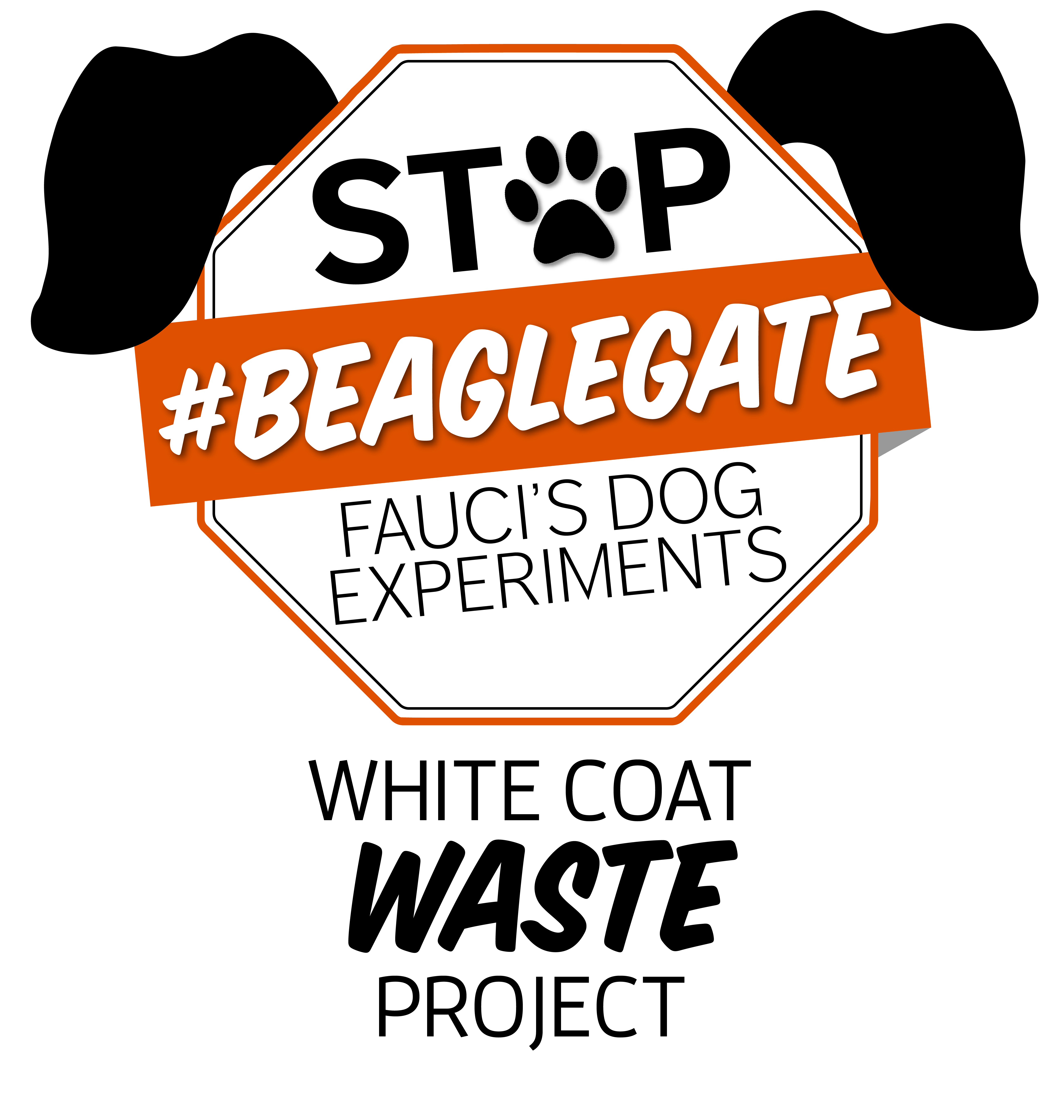 We're under attack. And you need to know why:

White Coat Waste Project has a simple recipe for success: F.E.D.
It's what we do — and we do it well.
We've been successful under both Democratic and Republican administrations because we don't believe that animal experimentation is a "red" or a "blue" issue. It's a "green" one (i.e. money!)
Most taxpayers agree — two-thirds of Democrats, Republicans, and Independents ALL want to defund Dr. Fauci's six confirmed #BeagleGate experiments.
We've been praised for our cross-partisan appeal many times before. Take a look at this Washington Post headline from November 2016 about our very first cap:
But, as the saying goes, if you're getting flak, you're over the target — and the NIH is a big target, with half of its 40-billion-dollar yearly budget spent on animal experiments. Dr. Fauci's division is particularly wasteful, funding many of the most painful experiments in the entire federal government.
But apparently, pointing this out makes The Washington Post very angry — because they believe any criticism of Dr. Fauci is tantamount to heresy.
On November 2, Pulitzer Prize-winning journalist (and longtime animal advocate) Glenn Greenwald published a lengthy exposé, revealing how the Post is planning a "hit piece" against WCW.
Greenwald's piece makes it crystal clear that the Post's soon-to-be-published attack against us is little more than a political hit job.
He notes that the Post sang our praises when we spoke out against officials in the Trump administration:
"One 2018 Post article on White Coat described how 'a nonprofit animal rights organization filed a federal lawsuit Tuesday against the U.S. Agriculture Department, seeking information about experiments during which thousands of cats have been euthanized at a facility in Maryland.' A 2020 Post article described White Coat as 'a small watchdog group that has generated bipartisan congressional opposition to [the Veteran Administration's] dog research by arguing that federal animal testing is a waste of taxpayer dollars.' A 2018 Post article on a similar campaign simply described it as 'an animal rights group.' A 2017 Post article described White Coat's success in recruiting renowned British primatologist Jane Goodall to the cause of stopping cruel FDA experiments on primates, calling it 'an advocacy group that says its goal is to publicize and end taxpayer-funded animal experiments.'"
But, as he ominously notes, "now everything has changed":
"The government official who oversees the agencies conducting most of these gruesome experiments has become a liberal icon and one of the most sacred and protected figures in modern American political history: Dr. Anthony Fauci, the director of the National Institute of Allergy and Infectious Diseases (NIAID) and President Biden's Chief Medical Advisor. Many of the most horrific experiments, including the ones on dogs and puppies now in the news as a result of White Coat's activism, are conducted by agencies under Fauci's command and are funded by budgets he controls.
In other words, White Coat's activism, which had long generated bipartisan support and favorable media coverage, now reflects poorly on Dr. Fauci. And as a result, The Washington Post has decided to amass a team of reporters to attack the group — the same one the paper repeatedly praised prior to the COVID pandemic — in order to falsely smear it as a right-wing extremist group motivated not by a genuine concern for the welfare of animals or wasteful government spending, but rather due to a partisan desire, based in MAGA ideology, to attack Fauci."
Greenwald's piece describes in great detail how the Post tried — and failed — to discover secret right-wing "dark money" funding our work.
This is, of course, nonsense. Our biggest supporter has been grassroots donors for years. We're VERY proud of that fact! So we disclosed our financials to the Post: 
Nevertheless, the Post persisted in trying to find dirty laundry. Coming up empty, they tried to bully us into making, in Greenwald's words, "a bizarre vow never to accept right-wing or "pro-Trump" funding sources in the future":
In other words, the Post wants WCW to create an ideological litmus test for our supporters. We think that's ridiculous. Our mission is to unite liberty lovers and animal lovers, across the political spectrum. Tent-widening is what we do!
As the Post itself noted in 2016: "White Coat Waste emphasizes that it is not a traditional animal advocacy organization, but one focused on what it says is government waste on testing — the kind of issue that could appeal to both fiscal conservatives and animal rights activists."
They were right then.
They're wrong now.
And when they eventually get around to publishing their attack on us, they'll be wrong then, too.
Imagine seeing well-documented evidence of dogs being infested with ticks and puppies being de-barked…and taking the side of the experimenters!
How can they live with themselves?

We won't be deterred. We will keep fighting against taxpayer-funded cruelty and waste. We'll keep fighting so that Americans don't have to pay over $20 billion a year on animal experiments. And we'll keep winning.
Watch our VP Justin Goodman talk about the Post's planned attack:
#BeagleGate
,
Anthony Fauci
,
beagle
,
bitten to death
,
California
,
cordectomy
,
de-barked
,
dogs
,
Georgia
,
Maryland
,
National Institute of Allergy and Infectious Disease
,
National Institute of Health
,
NIAID
,
NIH
,
poisoned
,
puppies
,
Rand Paul
,
sand flies
,
Tunisia
,
University of Georgia
,
vocal cords cut out
,
Washington Post. Fact Check